Lisa Hayes-Minney is an Appalachian writer and artist. She earned her MFA in Creative Writing from West Virginia Wesleyan College and holds additional degrees in English, Journalism, and Liberal Arts.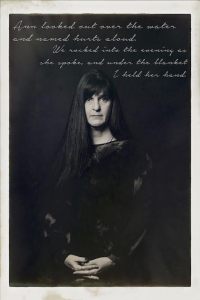 Lisa is the editor and publisher of The Two-Lane Renaissance, an online eZine that offers common sense advice and tips for holistic, rural living. Her creative work has appeared in GreenPrints Magazine, Memoir Magazine, The Charleston Anvil, DoveTales Magazine, and other publications. Her writing also appears in "Mountains Upon Mountains: New Appalachian Nature Writing," and "Feminine Rising: Voices of Power & Invisibility."
Lisa lives with her husband and beloved pets on Memory Lane in rural West Virginia and has been writing for her regional audience for more than 30 years. Her books are available at LHMbooks.com, artwork at twolanestudio.com, and you can listen to her podcast (coming 2023) at renaissancetalk.com. You can support Lisa's work by shopping her independent bookstore at twolanebooks.com, and her print-on-demand design store at twolaneprints.com.